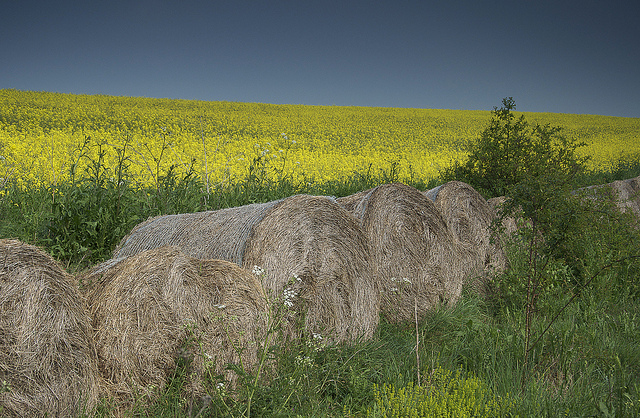 At Fastrak Express, we have the opportunity to market and move mulch hay and straw, and our market includes Round Bales, Square Bales or the old type Little Bales of mulch hay or straw. We only accept Timothy, Orchard Grass and Wheat Straw.
If you don't have a way to move your own products, we can assist you in this also by using our own equipment to not only haul it, but also load it. Our equipment is equipped with its own loading mechanism that only requires you to have the bales easily accessible.
So if you have bales that you don't think will make it through the wet seasons, sitting along a fence row that are out of sight and out of mind or won't stay on a truck for delivery, then give us a call to help you keep some value before you lose it all! Give us a call, we offer fast payment options to meet your needs.